Key management
Key management, digital signing, PKI and CA
Deploy enterprise key management through the VirtuCrypt cloud to manage key lifecycles, encrypt payment keys, establish public key infrastructure (PKI) and certificate authority (CA), and authenticate objects. Whether you need to manage keys for one application or hundreds, VirtuCrypt key management can scale to meet any requirement. VirtuCrypt grants access to innovative cloud key management solutions, such as Google Workspace Client-side encryption, external key management (EKM), and bring-your-own-key (BYOK).
VirtuCrypt's near-universal support for standard and international APIs reduces key management integration effort, including native integration with major cloud providers like AWS, Azure, and Google Cloud Platform. Managing keys in the cloud has never been easier.
Completely Customizable
Each customer receives a cryptographic environment that can be customized to meet their unique and specific needs. Within the Enterprise Service offerings, any of the following can be combined to make the ideal fit for a given organization:
Enterprise Key Management
Remote Key Management
Hardware Security Modules
Core Infrastructure Backup
Disaster Recovery Functionality
Secure Storage
Certificate Authority and PKI
Core Infrastructure Scalability
  VirtuCrypt also provides custom initiative options for functionalities not listed above.
Enterprise Service Package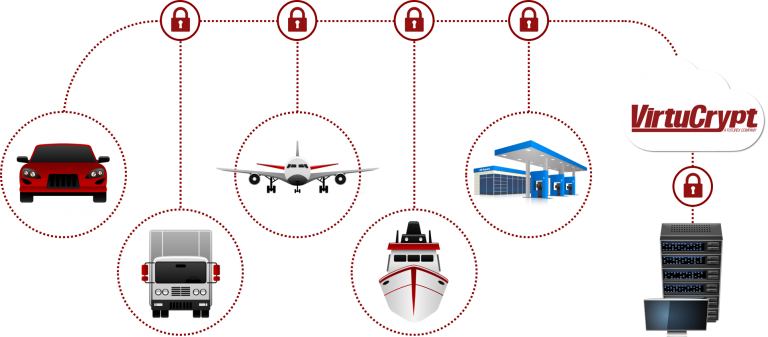 Whitelabeling
The VirtuCrypt Intelligence Dashboard (VIP) can be whitelabeled and rebranded with your corporate colors and logos according to your preferences, creating brand affinity with your customers, whether internal or external. Your organization's VirtuCrypt environment can be allocated however you wish, creating the chance to combine your services with the dashboard to meet the needs of your customers.
Schedule a Demo