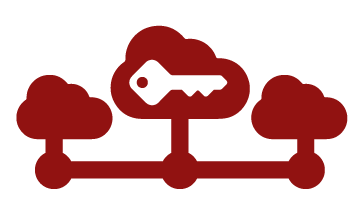 Remote Key Management
Scalable Control from Virtually Anywhere
VirtuCrypt's remote key loading services leverage the power of the cloud to include all the functionality necessary for performing key management for POS terminals, ATMs, and more. The Remote Key Management service provides:
Key generation, distribution, injection, deletion, tracking, and certificate hierarchies
Flawless integration with the host application that drives your organization's POS terminals or ATMs
Remote management capabilities such as loading Master File Keys, from virtually anywhere using the Excrypt Touch
Features at-a-Glance
The Enterprise Remote Key Management service does the following:
Automates the manual key replacement process
Injects encryption keys over a TCP/IP connection
Provides key group management—logical grouping of keys assigned to a POS device/serial number for loading
Offers batch device import—imports a list of device serial numbers
Logs all activities (exportable and searchable)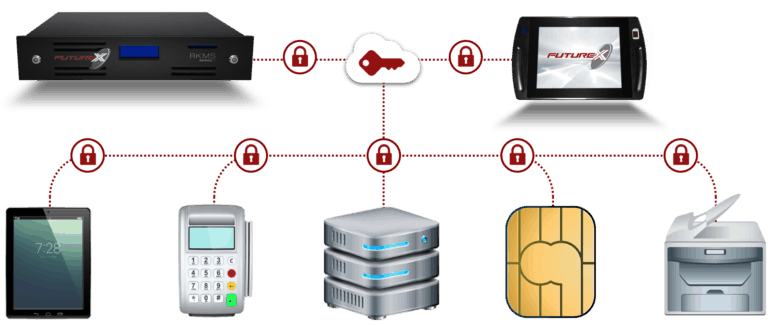 Convenient Remote Key Distribution
Using this service, VirtuCrypt leverages full key management capabilities, which contains a FIPS-validated cryptographic module for key generation. By rotating keys over a secured IP network, your organization can conserve the time and resources that would otherwise be spent rotating keys. Additionally, your infrastructure gains efficiency through the robust VIP Dashboard.
This service supports:
PKCS and X.509 standards
PEM and DER file formats
Querying, filtering, exporting logs