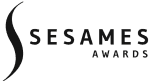 VirtuCrypt Elements Named "Best Retail Solution"
CANNES, France - VirtuCrypt has been named a SESAMES Award winner, receiving the designation of "Best Retail Solution" for the VirtuCrypt Elements Remote Key Loading service. This prestigious honor was awarded by a panel of 18 international experts based on the product's level of innovation, market suitability, and overall presentation.
The SESAMES Awards are an annual competition designed to provide exposure for innovative cybersecurity, eGovernment, eTransactions, IoT, manufacturing, and retail solutions. Since 1995, the awards have garnered attention from the international community for recognizing cutting-edge technological solutions. The SESAMES Awards select award recipients based on category, with each category's finalists representing the premiere innovators in their respective fields. 
VirtuCrypt's Remote Key Loading Service is a cloud-based platform for remote and compliant loading of cryptographic keys into Point of Sale and MPOS terminals, ATM encrypting PIN pads, Internet of Things (IoT) devices, and more. It automates the manual key rotation process from one central location, using the cloud to remove the need for maintaining expensive secure key injection facilities. The Remote Key Loading service deploys Futurex's enterprise-grade cryptographic devices, with inherent logical and physical protections, to greatly decrease the risk of fraud and to prevent downtime.
"VirtuCrypt, and the Futurex devices that power it, are changing the way retail organizations, financial services providers, and Internet of Things device manufacturers view enterprise key and certificate management," said Brett Smith, VirtuCrypt Chairman and Founder. "It's a tremendous honor for VirtuCrypt to join the ranks of prestigious, global companies who have received SESAMES Awards for successfully deploying industry-disrupting technologies."
VirtuCrypt Elements is one of three Hardened Enterprise Security Cloud platforms offered by VirtuCrypt, each providing unique functionality to accommodate different types of use. VirtuCrypt Elements, with functionality including Point-to-Point Encryption (P2PE), remote key loading, general-purpose cryptographic operations, intellectual property escrow, and document/code/device signing, is purpose-built for organizations needing on-demand scalability and SLA-backed uptime. Another service suite, VirtuCrypt Enterprise, provides complete cryptographic environments for large-scale or custom deployments requiring wide-ranging functionality. The final service suite, VirtuCrypt Plus, is designed for existing Futurex customers to strengthen their infrastructure by deploying backups, monitoring, alerting, analytics, and more. Each VirtuCrypt service suite is powered by Futurex's FIPS 140-2 Level 3-validated Hardened Enterprise Security Platform.   
Headquartered in Austin, Texas, VirtuCrypt is a globally recognized provider of hardened, enterprise-class cloud security services. Organizations worldwide trust the VirtuCrypt Hardened Enterprise Security Cloud, using Futurex's innovative Hardened Enterprise Security Platform technology, to provide market-leading solutions for the secure encryption, storage, transmission, and certification of sensitive data.